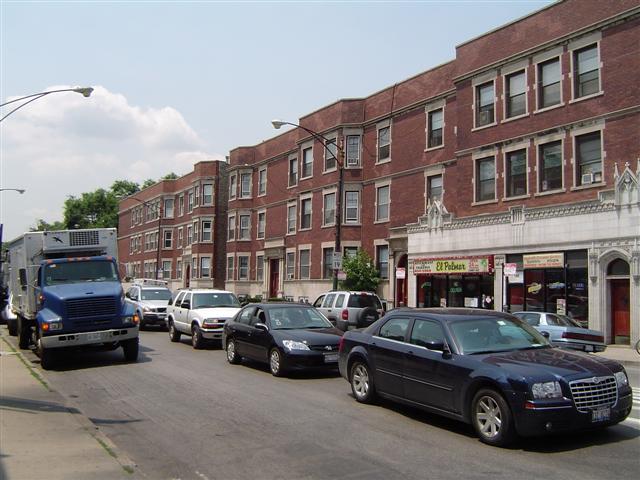 Irving Park eight decades later
Joseph and Mathilda's youngest grandchild, Matthew C. Ehrlich (Professor of Journalism at the University of
Illinois), reported in July 2006 that:
I also walked down Irving Park Road by the intersection with Sheridan, which is about four blocks north of
Wrigley Field ... Here's a look at one apartment block, looking west down Irving Park from the Sheridan
intersection ... 1024 Irving Park would be at or near the far left (west) end ... It also would be right by the
el tracks and by Graceland Cemetery (where Louis Sullivan was buried the year after the Ehrlichs arrived).
Copyright © 2006 by Matthew C. Ehrlich Return to Chapter 7: Departure and Arrival