* * * * * * * * * * * * *
DISCLAIMERS
13 Black Cats Under a Ladder is a work of fiction. Names, characters, places, and incidents are either the product of the author's imagination or are used fictitiously. Any resemblance to actual events or locales or persons, living or dead, is entirely coincidental.

For the record: the author has never lived in Iowa City, Lawrence KS, Terre Haute IN, Columbia MO, Madison WI, Milwaukee or Chicago.

Everything about the following is imaginary:

(in Lawrence KS) Alpine Drive, Brown Elementary, and St. Teresa of Avila School;

(in Columbia MO) Stonehill High School and the New Mizzou Opera House;

(in Madison WI) the Liederkranz Institute;

(in Milwaukee) Kurtzway Kollectibles, Washburn Street, the Strichleiter Lofts, and Nonnamou's;

Walse Falls

MN

(Judith's hometown);

the suburbs of Knotts and Zerfall;

the city and state of Demortuis, Nilnisi;

the town of Hubsker and Schraube Reservoir;

and the environs of the Old McRale Place.

However, La Belle Cemetery in Oconomowoc WI is real, as are the legends associated with its statuary—or at least they owe their existence to somebody else.

Finally, the author apologizes to the late Harold ("Herk") Harvey and his fellow creators of Carnival of Souls, for adding Rozay Franzia's father to their cast and his two words of dialogue to their soundtrack.
* * * * * * * * * * * * *
for my mother and father and brother
on their various rungs of the ladder
* * * * * * * * * * * * *
I found him to be a dry man, rather short in stature, with a square wooden face, whose expression seemed to have been imperfectly chipped out with a dull-edged chisel… He had glittering eyes—small, keen, and black—and thin wide mottled lips. He had had them, to the best of my belief, from forty to fifty years.
—Charles Dickens, Great Expectations
On the brick wall just beyond, the letter H had been stenciled, presumably for some purpose. H? H.
—Conrad Aiken, "Silent Snow, Secret Snow"
For a moment or two the forest and all the other dimly appreciated places echoed with the parody of laughter.
—William Golding, Lord of the Flies
In the dark, your fantasies get so out of hand.
—Carnival of Souls
* * * * * * * * * * * * *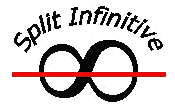 A Split Infinitive Production
Copyright © 2005-08 by P. S. Ehrlich
except the excerpt from Canto VI of "Eurydice" by H.D. (Hilda Doolittle) appearing in Chapters 7 and 13
Chapter Synopses for 13 Black Cats Under a Ladder
The Split Infinitive Edition of 13 Black Cats Under a Ladder